DO SOMETHING GOOD | OCT. 5 -12, 2019
Atlanta's Biggest + Best WEEK of service!
Atlanta sets the standard for progress, it's in our DNA. Our history is full of people and organizations who weren't afraid to stand for making things better; which built the Atlanta we have today.
Live Atlanta's legacy - help us infuse volunteer and service projects throughout the city and show the world what it means to be an ATLien.
Together, let's do something good!
GET INVOLVED
From hosting an event to sponsoring a custom project, there are a ton of ways you can get involved with Hands On Atlanta Week. Click the buttons below to learn more.
VOLUNTEERS
Stay in the loop with the latest news and updates, and be the first to know when projects open up!
COMMUNITY PARTNERS
View our growing list of community partners and events you can serve with during Hands On Atlanta Week.
CORPORATE SPONSORS
Engage your team in service, create a positive impact on the community, and help spark something good.
COMMUNITY PARTNERS AND EVENTS
It's no secret, we think Atlanta is awesome! Check out some of these organizations and events that will be doing something good between Oct. 5 - 12, 2019. Explore these community events and partners to learn more about getting involved.
Volunteers and nonprofits are needed for this hack-a-thon! 48 websites for 48 nonprofits in 48 hours!
Volunteers at our partner Atlanta Public Schools through our Discovery program and school beautifications.
Help students (with limited access to counselors) with college and career readiness questions.
GSU Football hosts Arkansas State on Oct. 5. Stay tuned for ways to volunteer at their official tailgate!
Repair the World Atlanta is building a network of amazing local nonprofits and changemakers.
a3c conference + festival
A3C volunteers will collaborate and assist in all areas of the A3C Festival & Conference.
Pride depends on the community's participation to happen and could use your help.
Help make Atlanta a "Loveable City" - a new campaign from our friends at Civic Dinners.
Volunteer or attend the Human Rights Film Festival at Morehouse College from Oct. 10 - 12!
Volunteer and support black owned businesses, neighborhoods, and charities taking place in Atlanta, GA
Volunteers are needed at several projects with official partners of the Atlanta Beltline.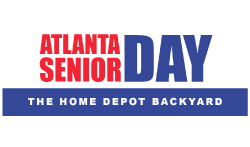 Over 1,000 seniors, community leaders, and fitness professionals will gather at The Home Depot Backyard!
Connect with great people who also want to make a positive impact in the community.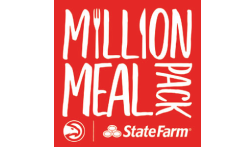 Join the Atlanta Hawks and State Farm for a HUGE 1 million meal pack on Oct. 5 to kick-off Hands On Atlanta Week!
Students enrolled at Spelman will engage in volunteer opportunities throughout the week!
Hands On Atlanta Week participants will have exclusive access to ACFB volunteer opportunities all week long!
Take a trip to the Center for Civil and Human Rights and enjoy tickets for only $12!
Volunteers are needed at Santa's Village to help pack and distribute gifts to tens of thousands of children.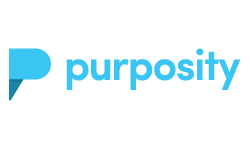 Get one weekly notification with a story from someone in need and decide if you'll help right from your phone.
Volunteer with and attend a series of events with this group of talented, fun and motivated young professionals.
Have an event, idea, or happening that will make Atlanta better?
WHAT'S NEXT
We're just getting warmed up! Stay tuned, as we'll be announcing more ways you can get involved with Hands On Atlanta Week. Check out what we've got in store.
We've made it easier than ever to get your company involved in doing something good! To learn more about joining our team of sponsors and to explore ALL of the marketing and employee engagement opportunities for Hands On Atlanta Week, contact: Susannah Darrow, Interim Director of Development at: 404.979.2838 or sdarrow@handsonatlanta.org.