Show Atlanta your true corporate values by engaging the communities in which you live, work, and play.
Deloitte's 2017 Volunteerism Survey results indicate that creating a culture of volunteerism in the workplace may boost morale, workplace atmosphere, and brand perception. Findings from the survey—which was aimed at working Americans who have volunteered in the last 12 months—also support the idea that employees may volunteer more if they have a better understanding of the impact their efforts are making.
INCREASE LEADERSHIP AND SKILLS DEVELOPMENT
ENHANCE TEAM BUILDING, LOYALTY, AND RETENTION
IMPROVE REPUTATION AND CONSUMER LOYALTY
We've made getting your company involved in the community as easy as possible, and we provide a corporate social responsible solution for every price point.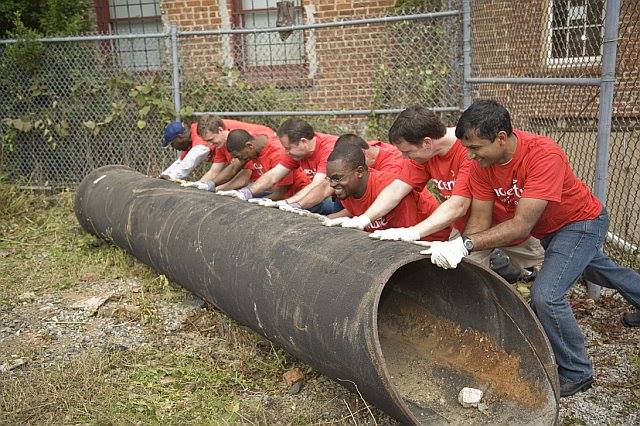 Gather a group from work and start a team. Search from hundreds of projects and make a difference.
"IT'S IMPORTANT TO SEE PEOPLE THAT YOU WORK WITH IN ANOTHER CAPACITY. TO BUILD FRIENDSHIPS AND SHARE EXPERIENCES. IT GIVES US AN OPPORTUNITY TO WORK AND PLAY, AND TO SHARE AND LAUGH WHILE WE'RE DOING SOMETHING GOOD."
SECRET HOLLAND, GAS SOUTH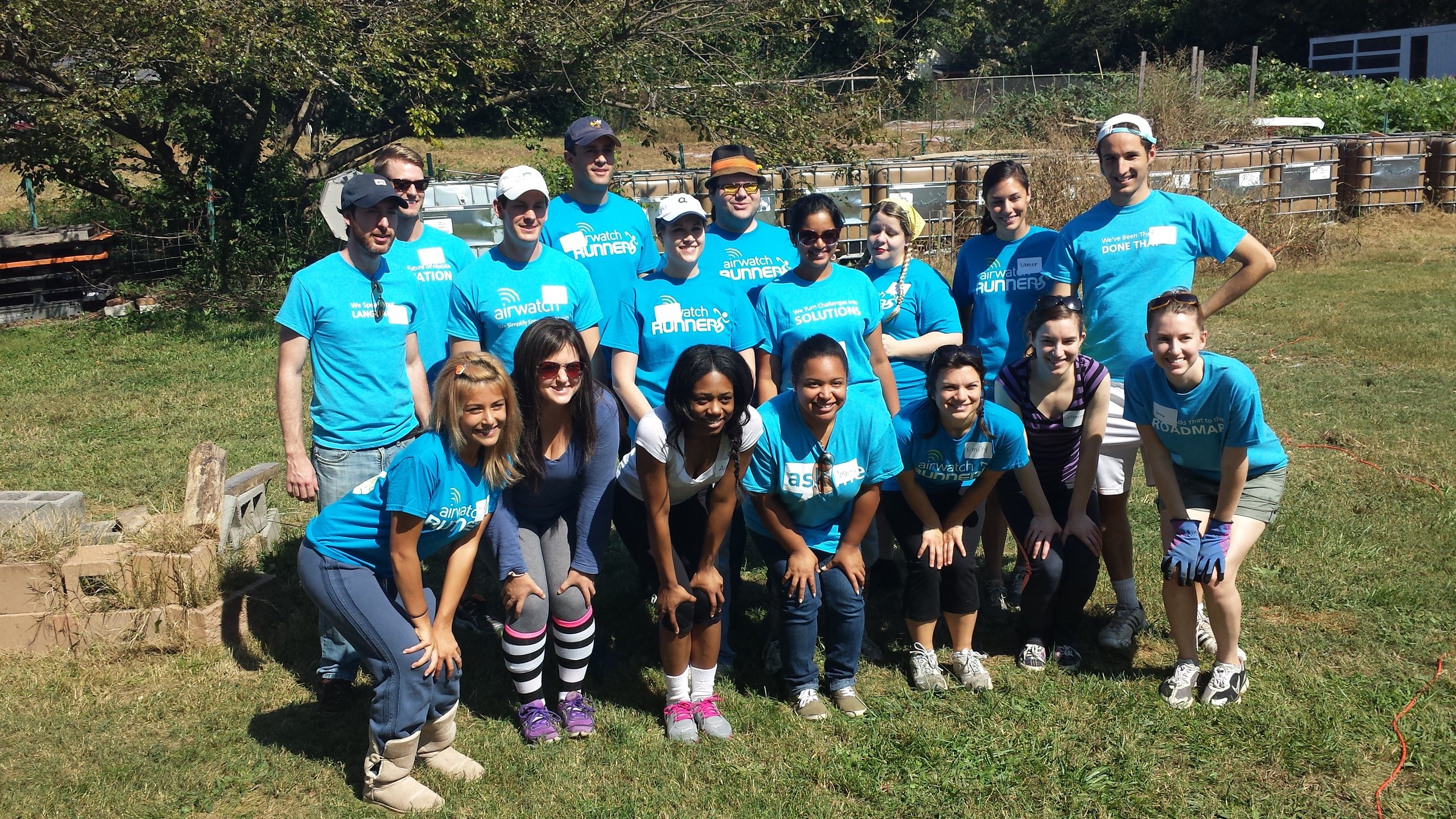 Perfect for small teams, we'll play matchmaker with one of our impact area aligned nonprofit partners.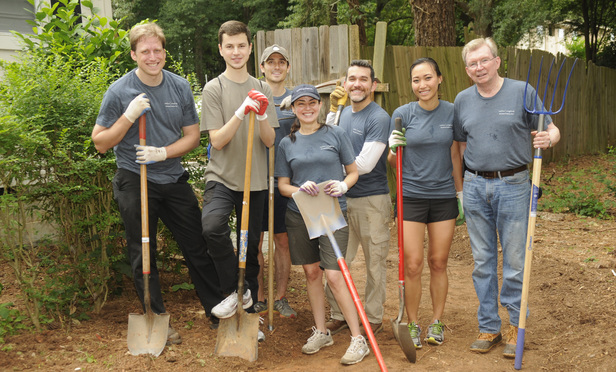 Showcase your company to Atlanta as a sponsor of one of our marquee events like Hands On Atlanta Day.
We'll put together a custom project, built specifically to engage your employees and impact needs.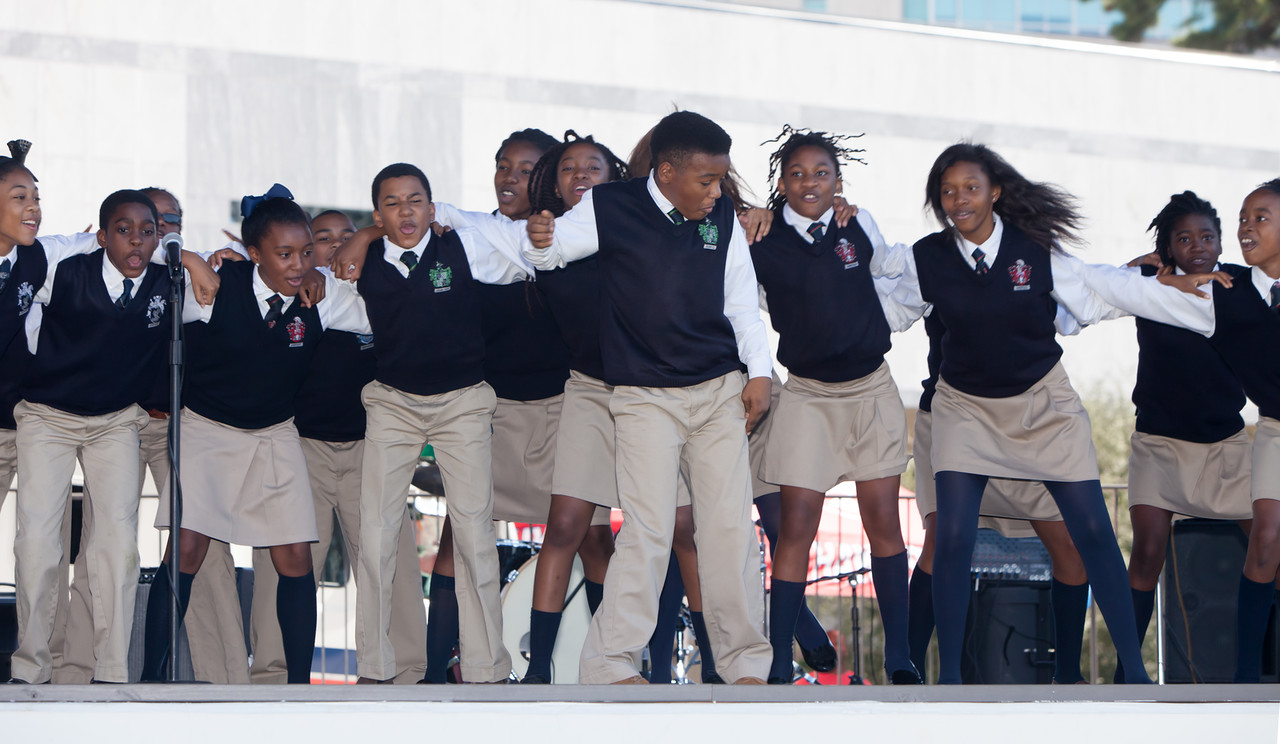 Directly impact one of our programs that align with your company values or help us create a new program.
WHY OUR CORPORATE PARTNERS LOVE US
Year-round consulting on corporate volunteerism including how to recruit, engage, and retain your volunteers as well as best common practices
On demand placement opportunities for your company or teams of employees within
Advance project selection for our Days of Service: Martin Luther King, Jr. Day of Service, Hands On Atlanta Day
Recognition with one of ATL's favorite nonproifts! Inclusion in press releases, our blog, press releases, logo recognition and a ton more.
Click here to view our list of Corporate and Foundation Sponsors
To learn more about getting your company involved with one of our activation opportunities, reach out to our development team!