On Sunday, January 20, 300 corporate and community leaders gathered around the dinner table at the College Football Hall of Fame for an engaging conversation about sports and social justice.
Slam poet, Poetix, kicked off the night with an energetic and moving performance that set the tone for the evening. Jay Cranman, Hands On Atlanta President and CEO gave a warm welcome to attendees and Alba Baylin, V.P. Community and Stakeholder Relations at The Coca-Cola Company followed with a moving reminder of the importance of "having tough conversations."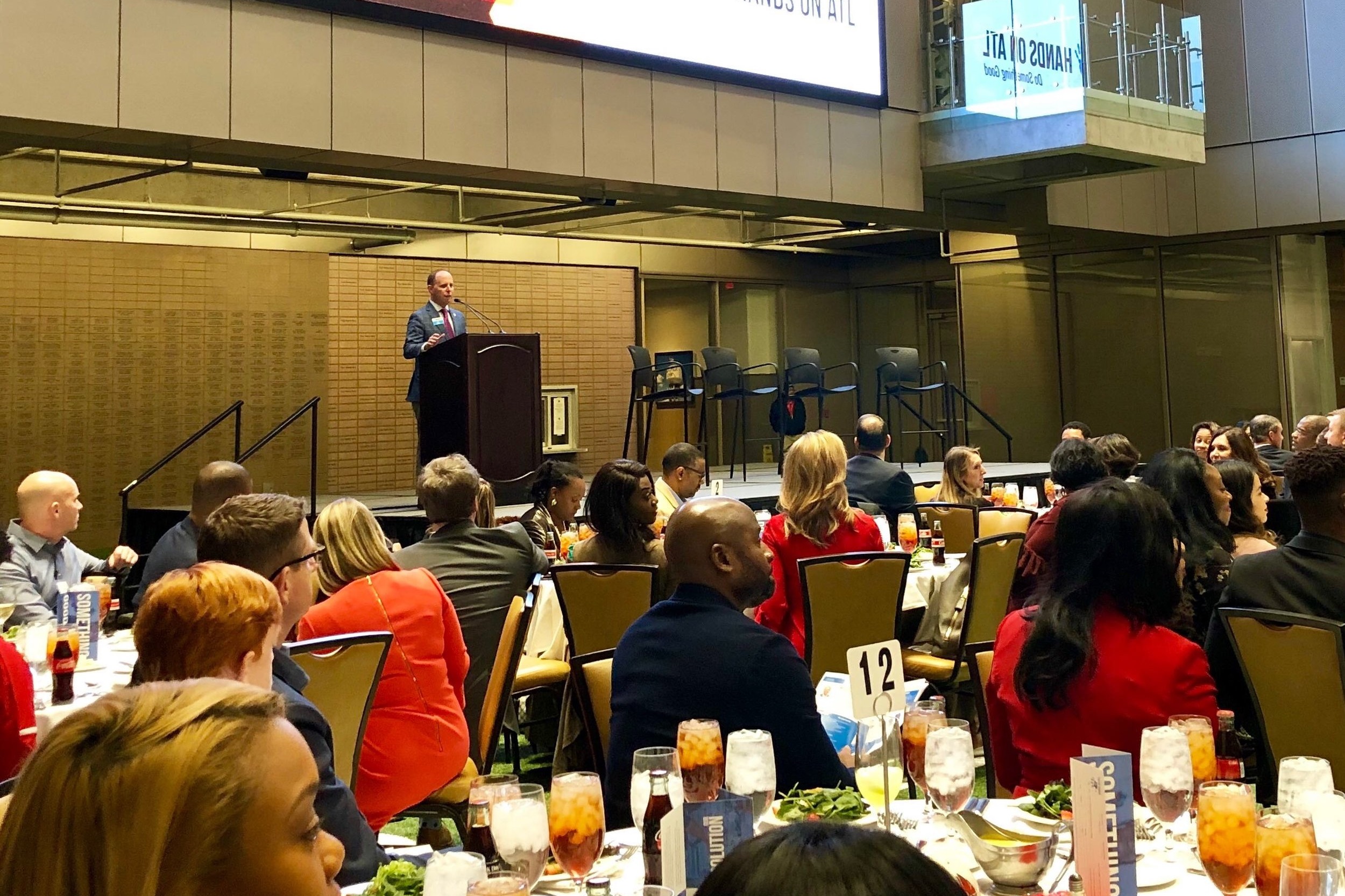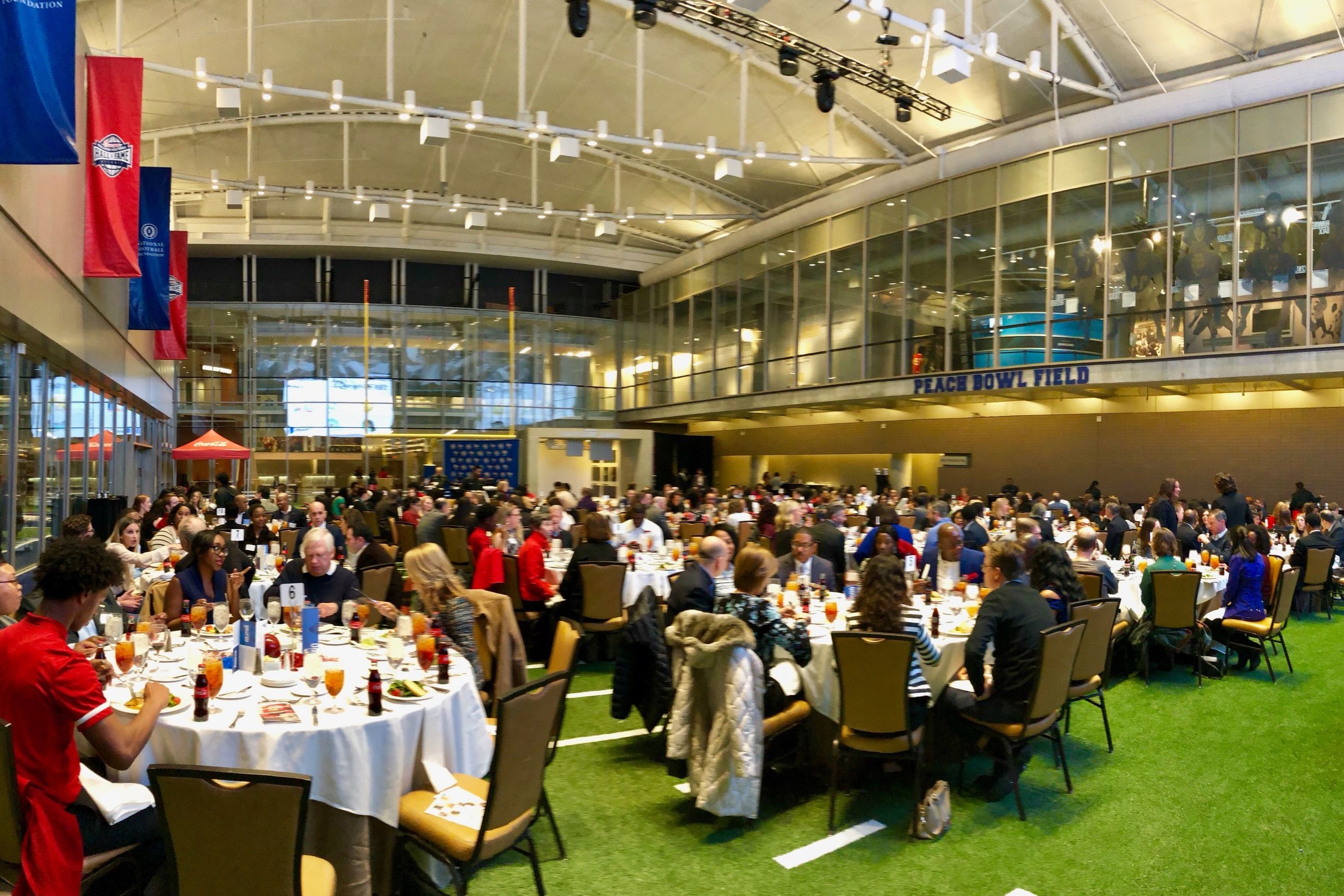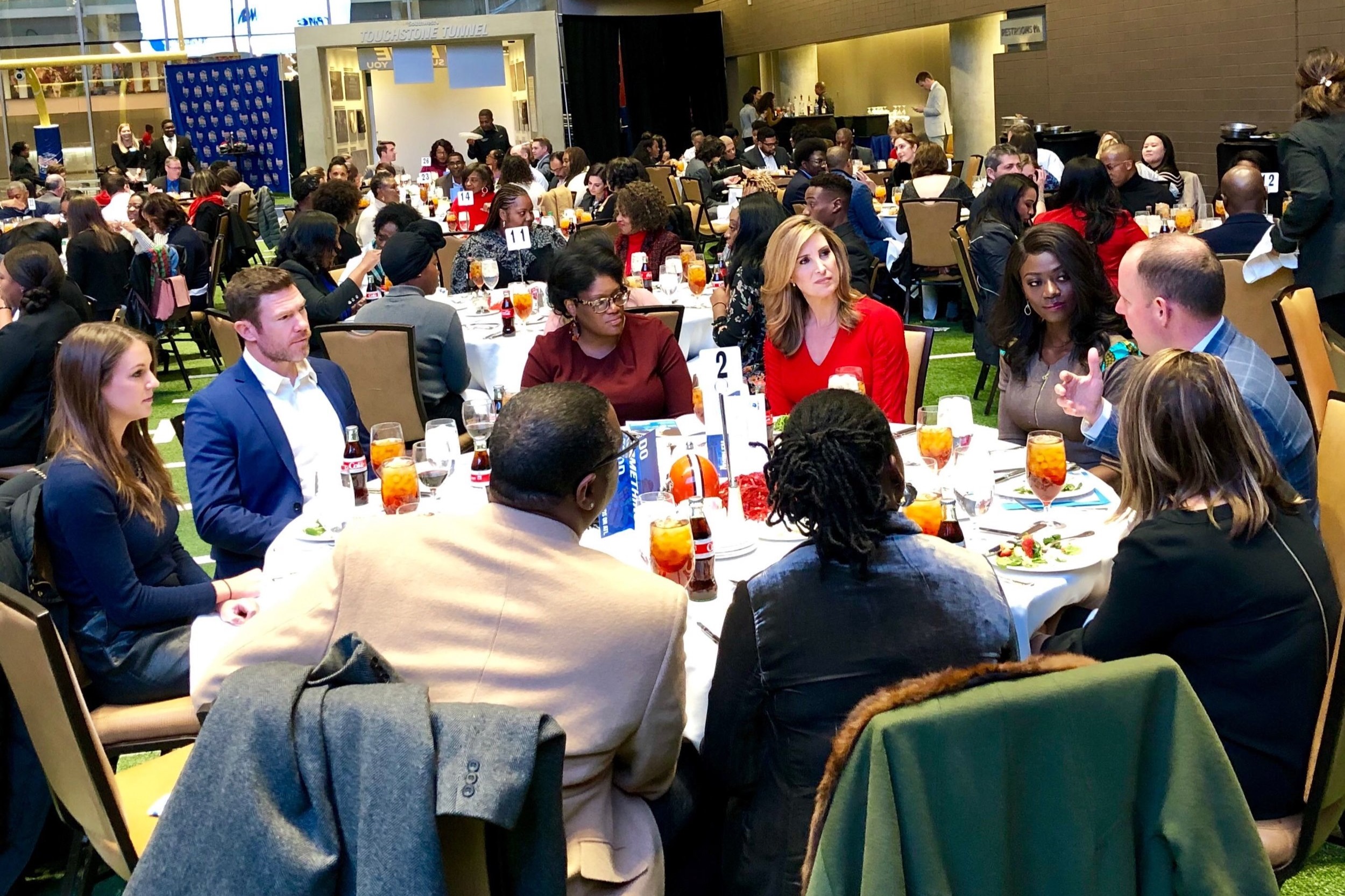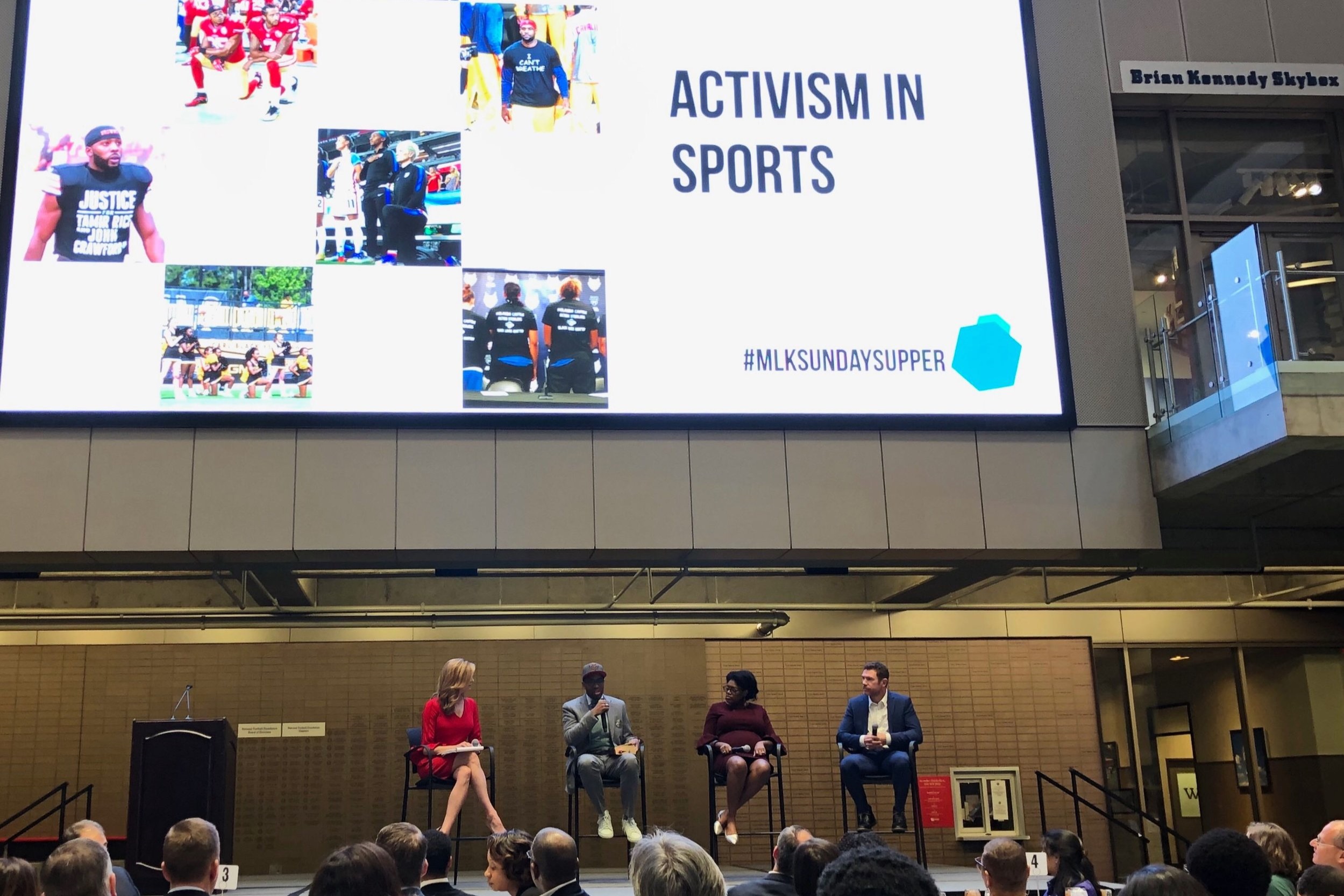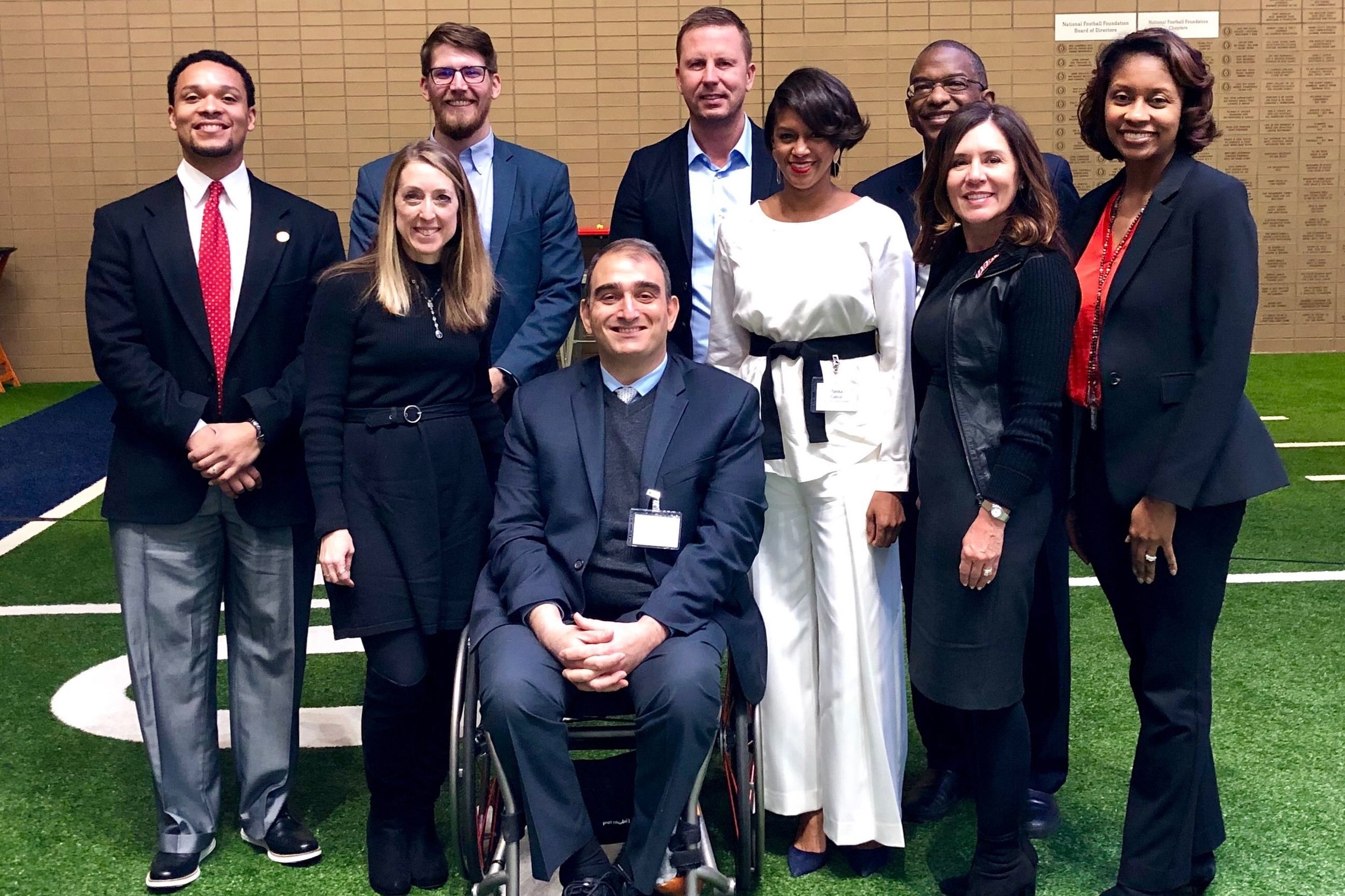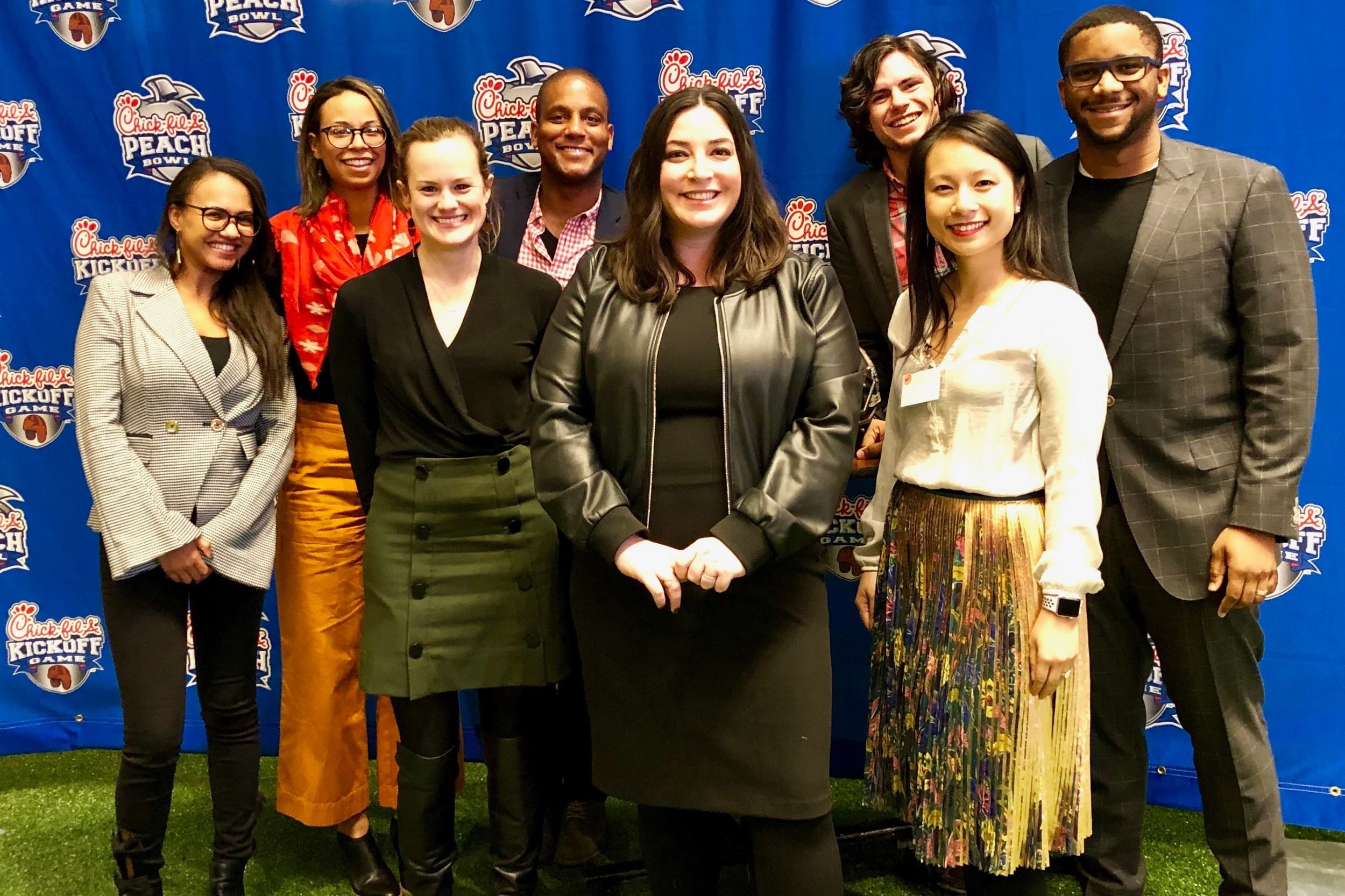 Guests enjoyed dinner before our panel shared their views and roles on social activism in sports. 11Alive's Cheryl Preheim moderated the panel that included Nate Boyer, a former Green Beret and professional football player with the Seattle Seahawks. Nate was a catalyst in Colin Kapaernick's decision to take a knee in protest against police brutality. He shared his eye-opening story and challenged us all to have empathy for others. He shared his eye opening story and how important Dr. King's idea of listening to others and having empathy for others helped his role in the movement. Nzinga Shaw, Chief Diversity & Inclusion Officer of the Atlanta Hawks & State Farm Arena showcased how the NBA and the Atlanta Hawks are solving a set of diversity challenges. It's safe to say, there isn't a more transparent and inclusive organization in all of sports. Reverend Dr. Greg Ellison, founder of Fearless Dialogues and Associate Professor of Pastoral Care and Counseling at Emory University, passionately shared the connectedness of Dr. King's vision to changemakers making a difference in today's culture. He also dropped helpful tips for having a tough and sometimes uncomfortable conversation.
The panel was a great place setting for the table conversations, the night's main course. We partnered up with The King Center and Civic Dinners, to create a series of questions built around the Building the Racial Divide civic dinner. Even more important, our Signature Sunday Supper was the official launch of a huge campaign. Our goal is to ignite the Bridging the Racial Divide conversation, sparking 1,000 Civic Dinners across the country!
Feeling inspired to create change? Join Hands On Atlanta and The King Center by hosting your own Civic Dinner on Bridging the Racial Divide.