In a word, wow!
You did it Atlanta. You showed up by the thousands and helped celebrate the city's biggest day of service in grand fashion. From helping raise funds for hurricane relief efforts at our Kick-Off Party, to rolling up your sleeves and getting to work, you showed what it means to be an ATLien. You showcased what empathy and inclusion looks like and more importantly, what can be accomplished when service unites!
Let's take a look back at some of the special moments from the 64 projects and 3,000 volunteers that made the 28th Annual Hands On Atlanta Day such a success.
The Kick-Off Party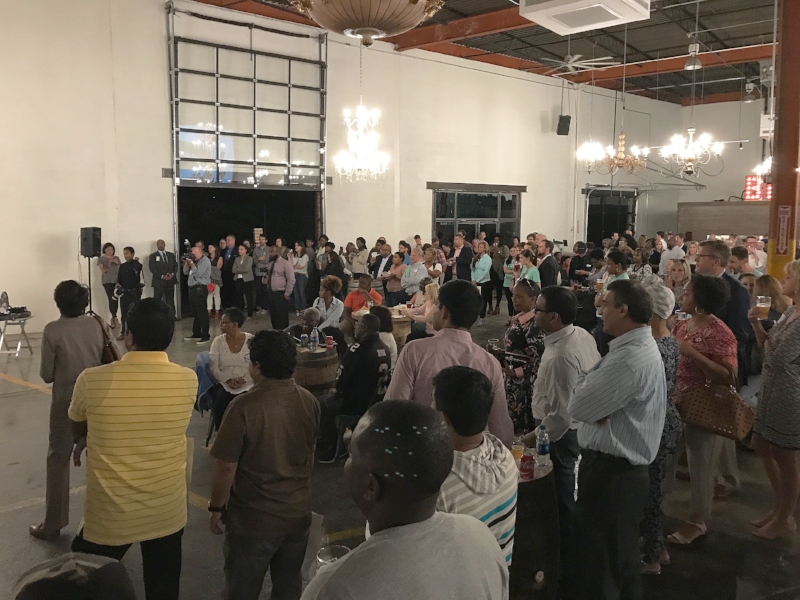 Changemakers turned up and turned out for the Hands On Atlanta Day Kick-Off Party. The fundraiser for our sister HandsOn Affiliate organizations impacted by the recent hurricanes saw over 300 attendees who helped with a service project, enjoyed the finest brews Monday Night Brewing has to offer, ate delicious BBQ and helped honor Mayor Reed and First Lady Sarah-Elizabeth Reed with our Changemaker Award for their commitment and dedication to service.
The Mayor and his family surprised attendees with an announcement to match all donations during the event, giving us a total of $5,000 that we'll donate to hurricane relief!
Kaboom! Playground Build with KIPP Vision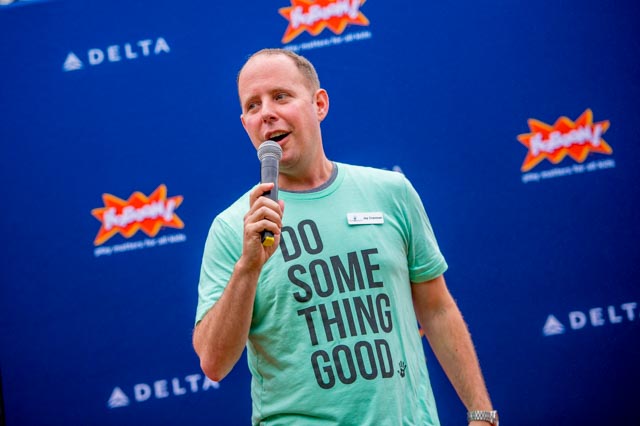 Delta and Kaboom! got things started at KIPP Vision Primary School with the energy and excitement we've grown to expect from their annual playground build. The DJ blasted tunes, the volunteer vibes were plentiful, and Atlanta's own Silento surprised everyone with a fun performance! The build ended with King of Pops and a surprise $20,000 donation from Delta to KIPP! The tone was set for the rest of the day as 63 other projects were rockin' and rollin'.
We couldn't make it to all of them, but check out these highlights from around the day.
TREES Atlanta at Oakland City MARTA
More than 150 volunteers chipped in for a beautification project with TREES Atlanta. Lee Street was buzzing with community leaders and teammates from Mercedes-Benz, Nebo Agency, and Crosslink. Planting a tree is no easy task, so the pro's started the day with step-by-step instructions and then the volunteers broke out into groups and got to planting. A camera crew from Major League Soccer's Beyond the Stands was on-site to feature the community focused work Atlanta United support club, Terminous Legion gets into every month.
By 1:00pm we were the top trend on Twitter!
Not only did volunteers show up in person, but they shared their volunteer vibes all across the internet! Our Instagram and Twitter accounts were on fire all day, and for the week #handsonatl surpassed 3.7 million impressions.
Discovery at Parklane Elementary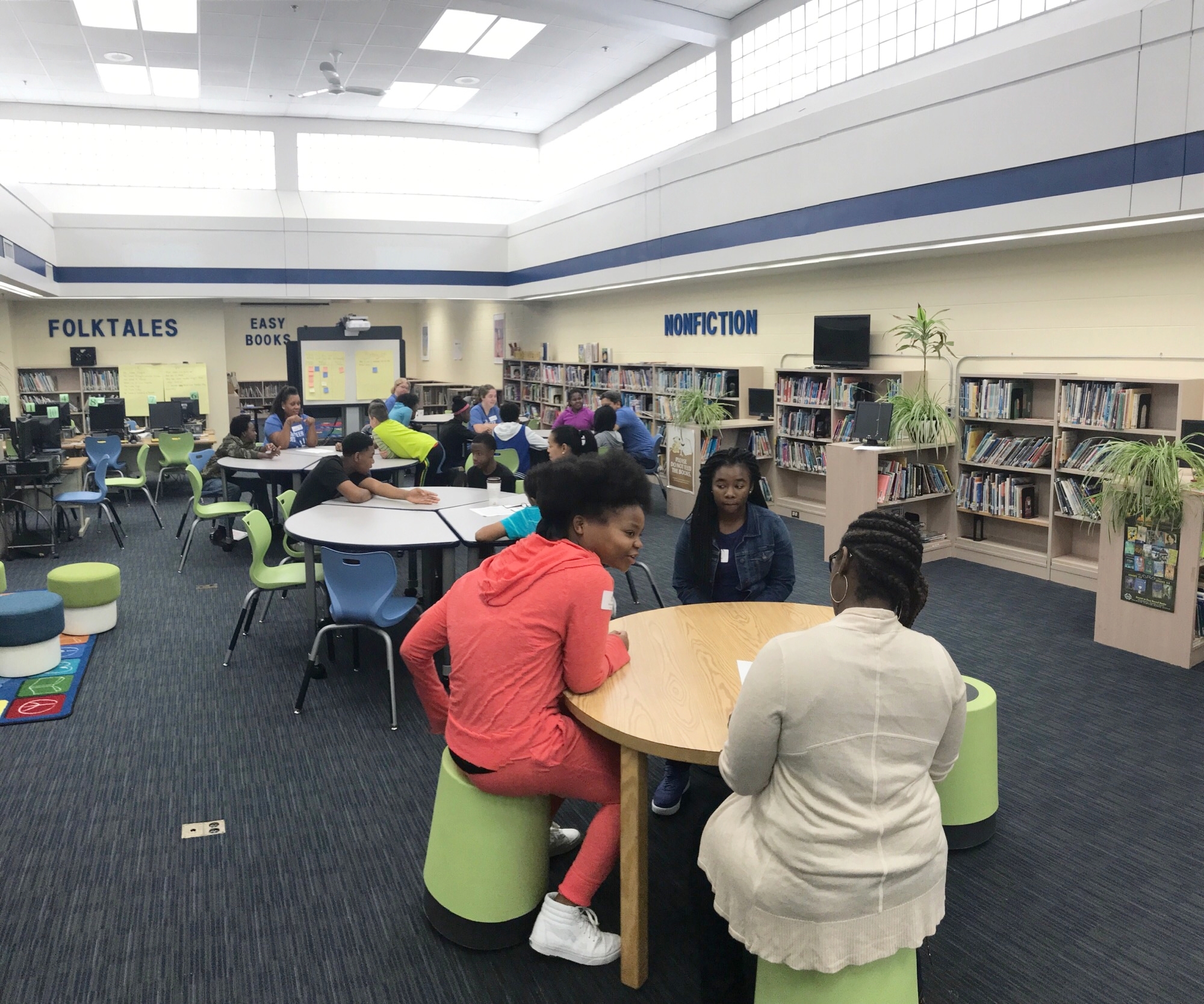 Over 100 kids showed up for a morning full of STEM (Science, Technology, Engineering, and Math) programming. Volunteers from FirstData and Mercedes-Benz worked through the curriculum and finished the day with plenty of high fives!
Changemakers at Peyton Forest Elementary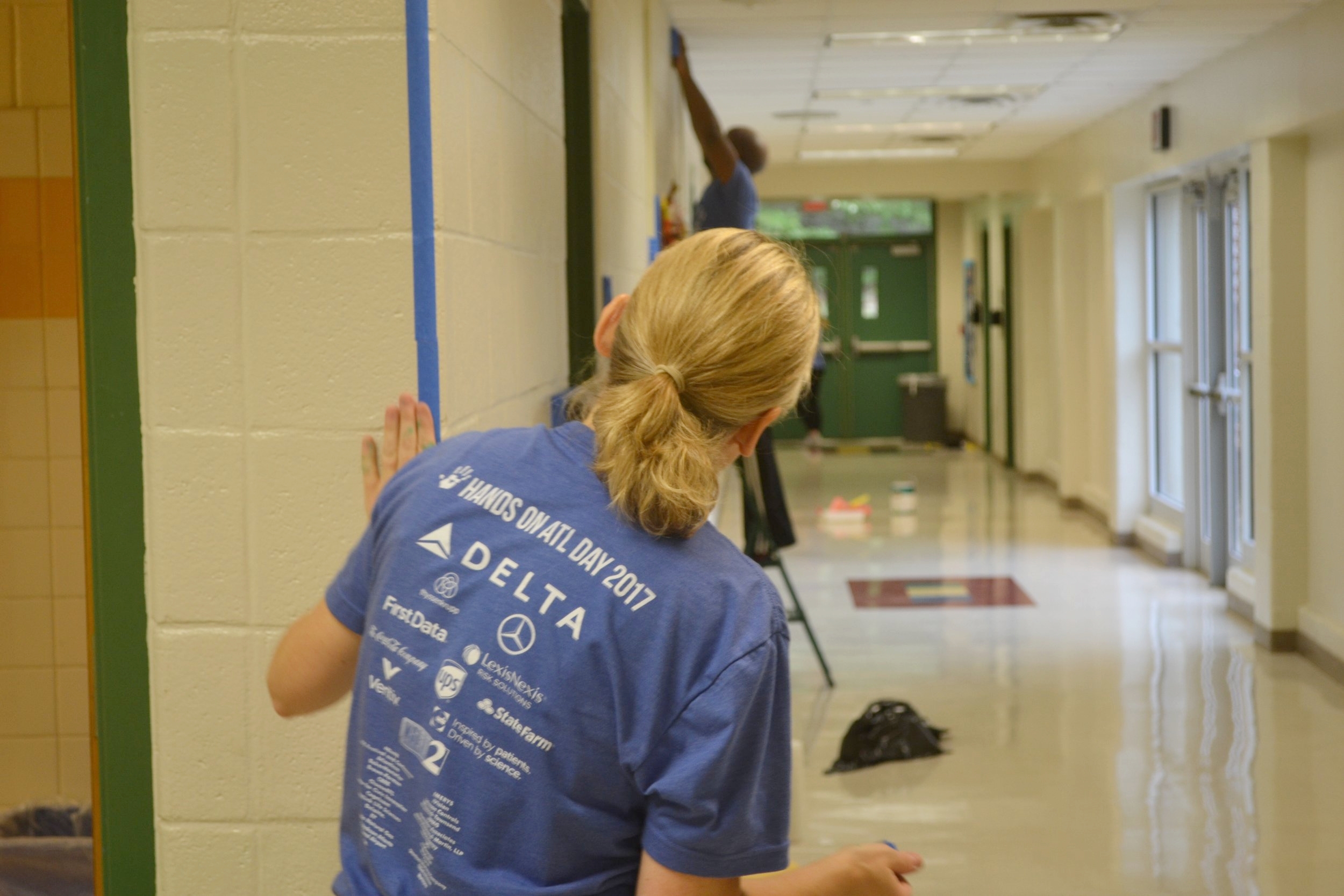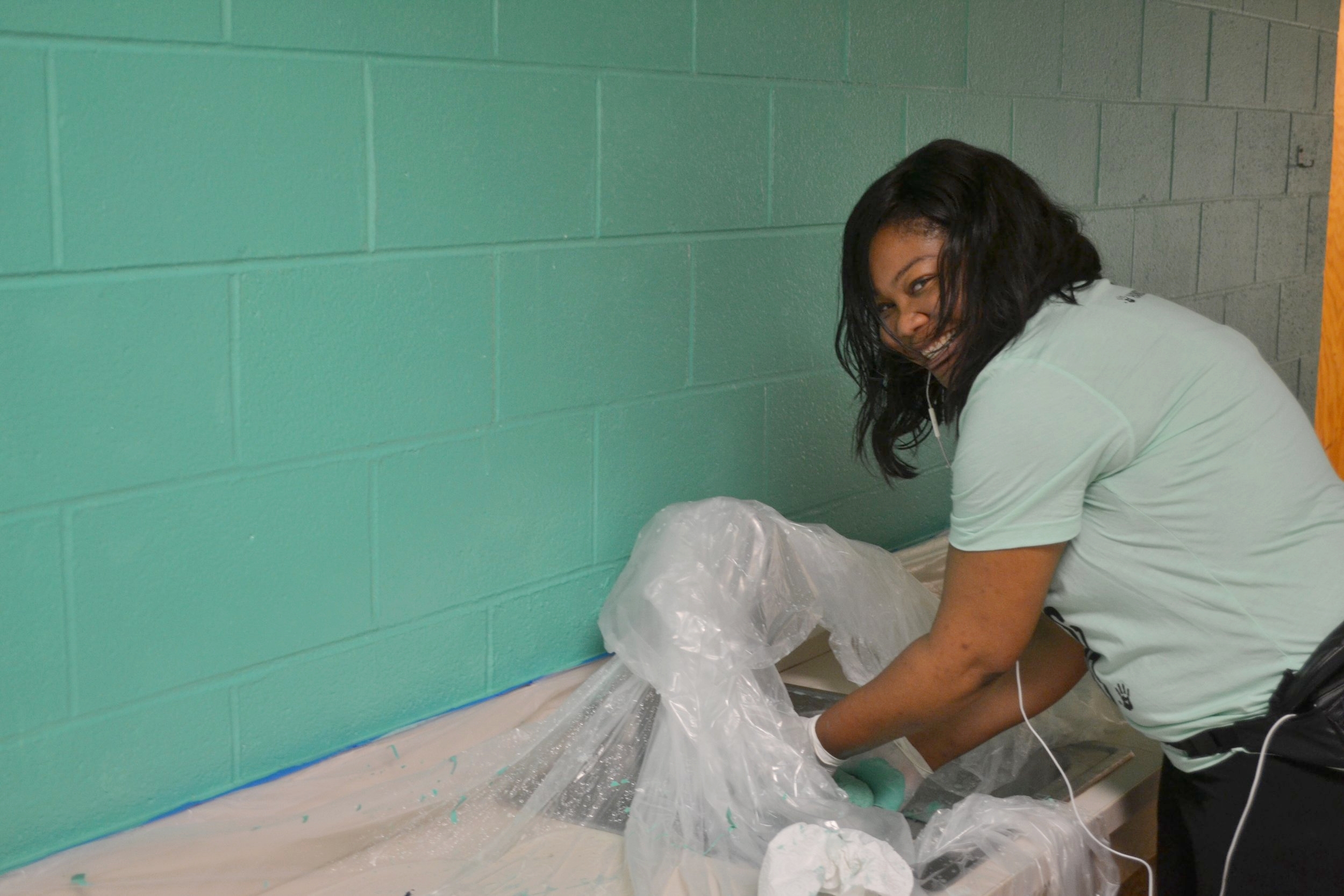 The all-new Hands On Atlanta Changemakers Board teamed up with FirstData at Peyton Forest Elementary to help with some paint projects throughout the building. They arrived ready to add some color and energy, but ended up taking away much more than they gave.
Skills based volunteers crammed into an all-new co-working space in Underground Atlanta to build 48 websites for 48 nonprofits in 48 hours. The social innovation hack-a-thon brought together some of Atlanta's top creatives and developers to pull it all off.
Thank You!
Thank you to the 3,000+ volunteers who came out, to the more than 30 corporate sponsors who helped make it happen (especially our Title sponsor, Delta). Thank you to the 64 nonprofits and schools for your hard work in planning and preparation. Thank you to our partners (TEDxPeachtree, 48in48, and A3C), and a special thanks our team - the hardest working service nerds in the business! THANK YOU all for the impact you helped create.
What's next?
Go volunteer! We have projects listed on our site every day of the week. Our next annual day of service will be our MLK Day of Service, celebrating the 50th anniversary of the King Holiday.